Finding a place to keep your belongings shouldn't mean you have to go out of your way to find a place to keep them. With Crew4 Mobile Storage, we bring the storage area to you, so there's no more wasting time and money traveling back and forth to a storage shed miles from where you are.
If you're looking for temporary or long-term storage in the Binghamton, NY, and surrounding area, Crew4 Mobile Storage will make sure your possessions can be kept safe and readily available to you. Just tell us where you want it, and we'll deliver your storage unit with precision placement. And if you move, your unit moves with you!
It's Easy!
If you're looking for convenience, security, and peace of mind when storing your valuables, Crew4 Mobile Storage will deliver…guaranteed.

Call Now!
To speak with one of our knowledgeable staff members about renting a storage unit, contact us today!

Professional Movers
If moving items is a problem, we can also do all the loading and unloading for you. Our professional staff at Crew4 Moving Solutions will handle your precious cargo with care.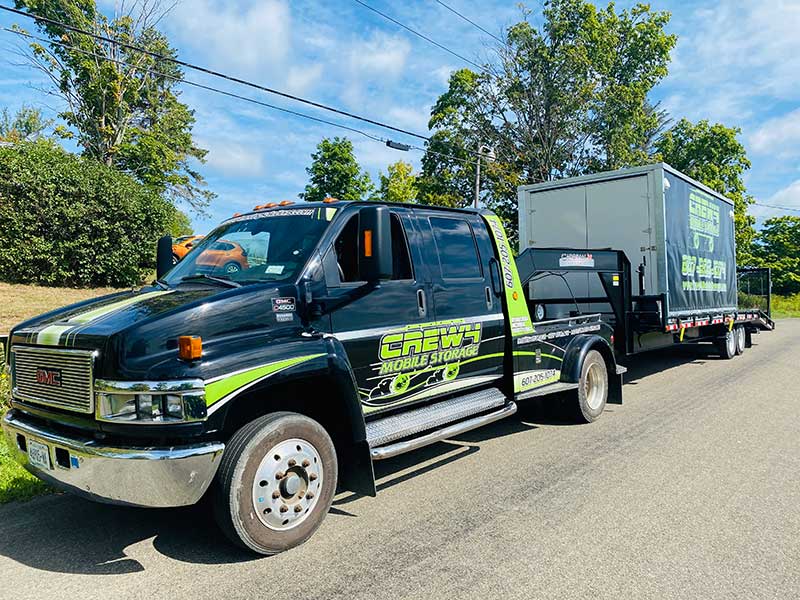 Our Office
129 Brown St.
Johnson City, NY 13790
If you're ready to move your belongings into a Crew4 Mobile Storage unit and you live in the Binghamton, NY, or surrounding area, or if you have questions about what we offer, please contact us. We're ready to help!