MOBILE STORAGE
When it comes to mobile storage units, you want to be sure you have the best quality container so you can relax knowing your valuables are protected and secure. The last thing you need is for your precious items to get damaged or destroyed because the box you rented didn't live up to the high standards you hoped for.
CONTACT US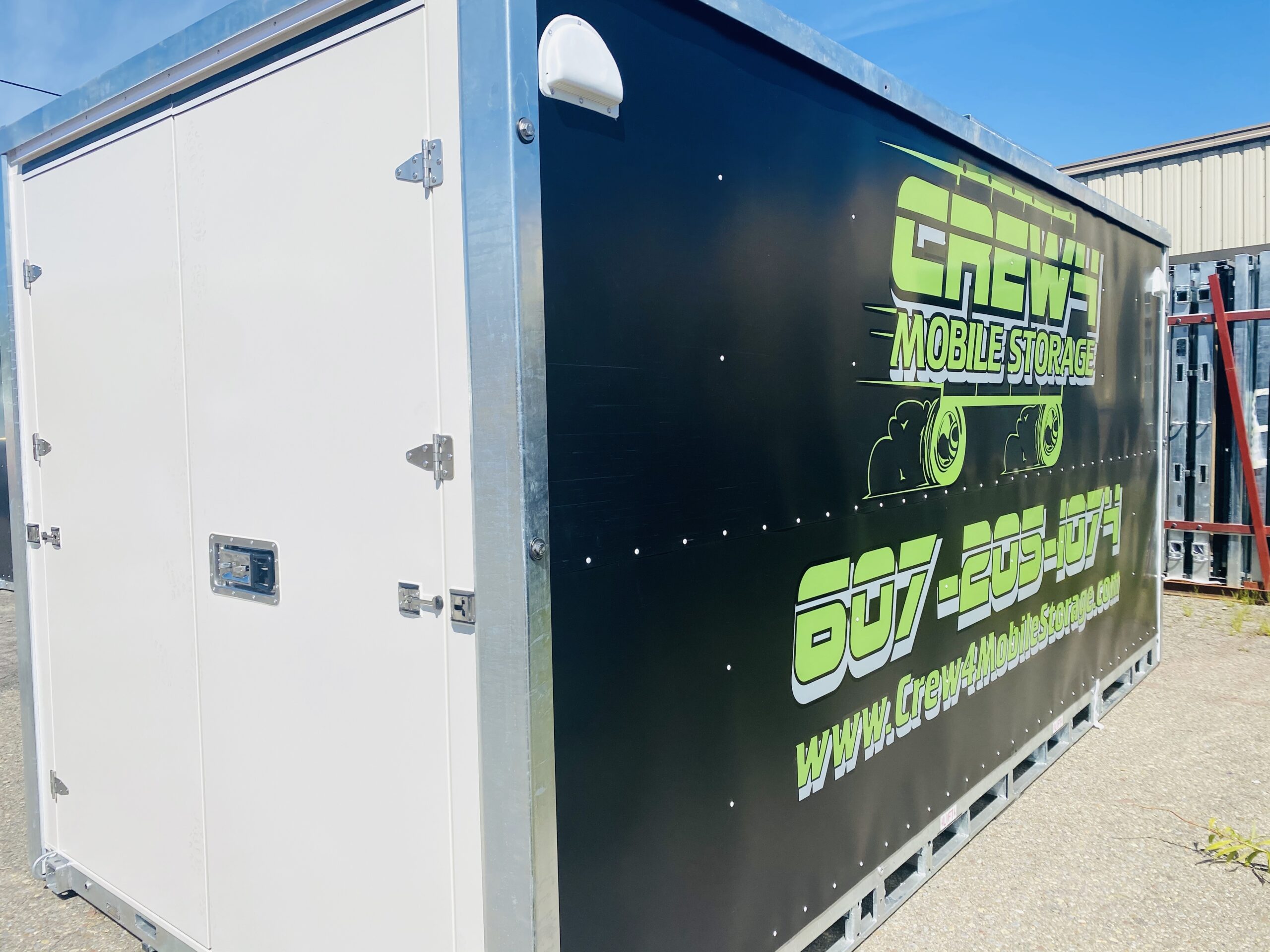 The Galvanized Smooth Box
The Crew4 Mobile Storage company offers a storage rental unit that outshines the other portable storage boxes and is customer-preferred for its great features and options.
Over 20 years of development and research went into the making of the product's galvanized steel construction. Made with an aluminum roof and available rust-free box, the Galvanized Smooth Box is the go-to mobile storage unit for both residential and commercial storage needs. Here's why…
Space Saving
Galvanized Smooth Boxes can be stacked up to three high – fully loaded.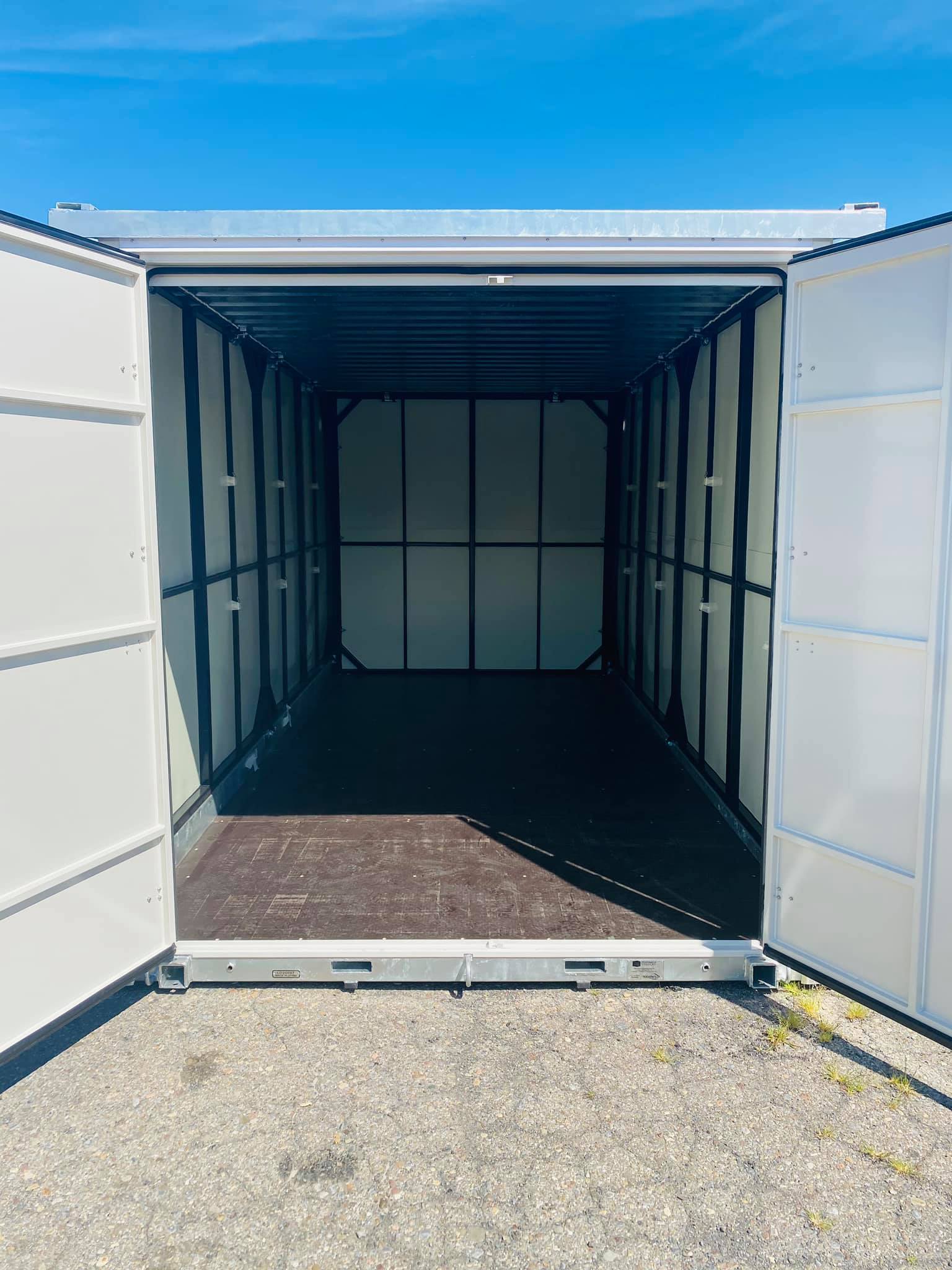 Quality Standards
The non-skid bamboo floor is twice the strength as plywood, providing a solid foundation for heavy weighted items, and designed to weather in all climates.
All exterior hardware, door handles, and hinges are made of stainless steel.
The large 76" W x 86" H door opening allows for larger items to pass through with ease.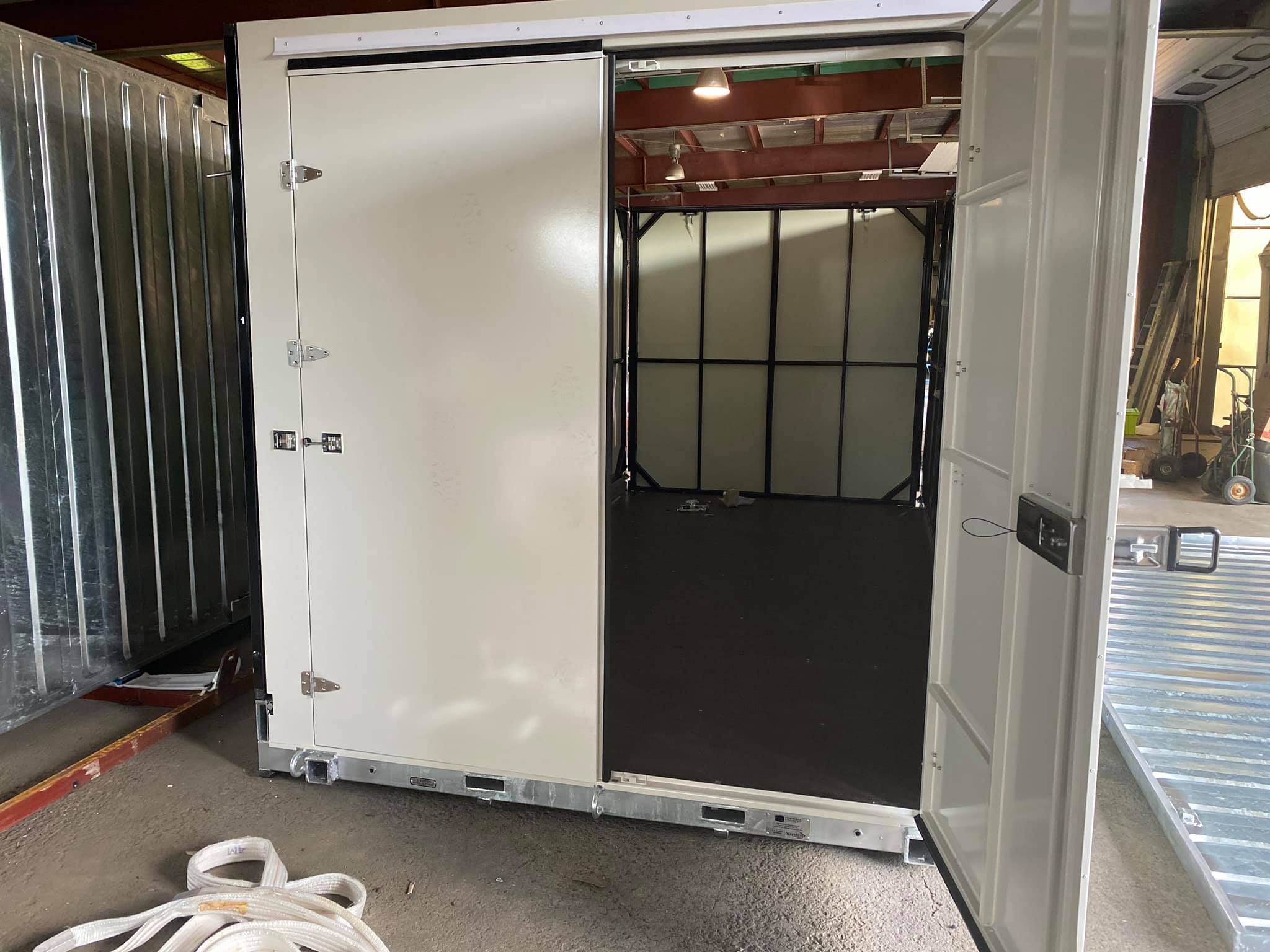 Safe From the elements
All smooth boxes are watertight and fire resistant, giving you extra piece of mind.
Getting your valuables loaded into your storage unit could be a bit trying if you don't have the proper equipment to get it done correctly and easily. That's why we offer our clients small necessities that make a big difference in their loading and unloading experience.

Moving Pads
Use our heavy-duty furniture blankets to protect your items in the transfer process.

Dollies
A hand truck or 4-wheel furniture dolly sure would make it easier to move your items, and save your back from a lot of pain.

Ratchet Straps
These are great if you're looking for some added stability for your items in storage.
Load and Unload Service – Don't feel like loading it? We'll do it for you! Hire our movers at Crew4 Moving Solutions and we'll do all the work for you. You can be sure it will be done professionally and correctly, that's one less thing you'll have to worry about.
Our Office
129 Brown St.
Johnson City, NY 13790
If you're ready to move your belongings into a Crew4 Mobile Storage unit and you live in the Binghamton, NY, or surrounding area, or if you have questions about what we offer, please contact us. We're ready to help!