BENEFITS OF MOBILE STORAGE
Having a storage unit that is versatile and convenient is an important factor when choosing where and how to store your goods. Whether you want space to hold your equipment at a job site, a temporary location to keep your living room furniture while you redecorate, or a permanent resting place for memorable items you would like to cherish through time, you need a storage company you can count on to get the job done right, with a storage unit that fits your needs.
Storage Where You Want It
Let's face it, life is always moving. With Crew4 mobile units, your belongings can be on-the-go just like you. There's almost no place these containers can't go. Our trained, professional movers can take your storage unit off-road to remote areas, over curbs, around neighborhoods blocks, and even fit them into tight spaces. Wherever you want it, we'll get it there.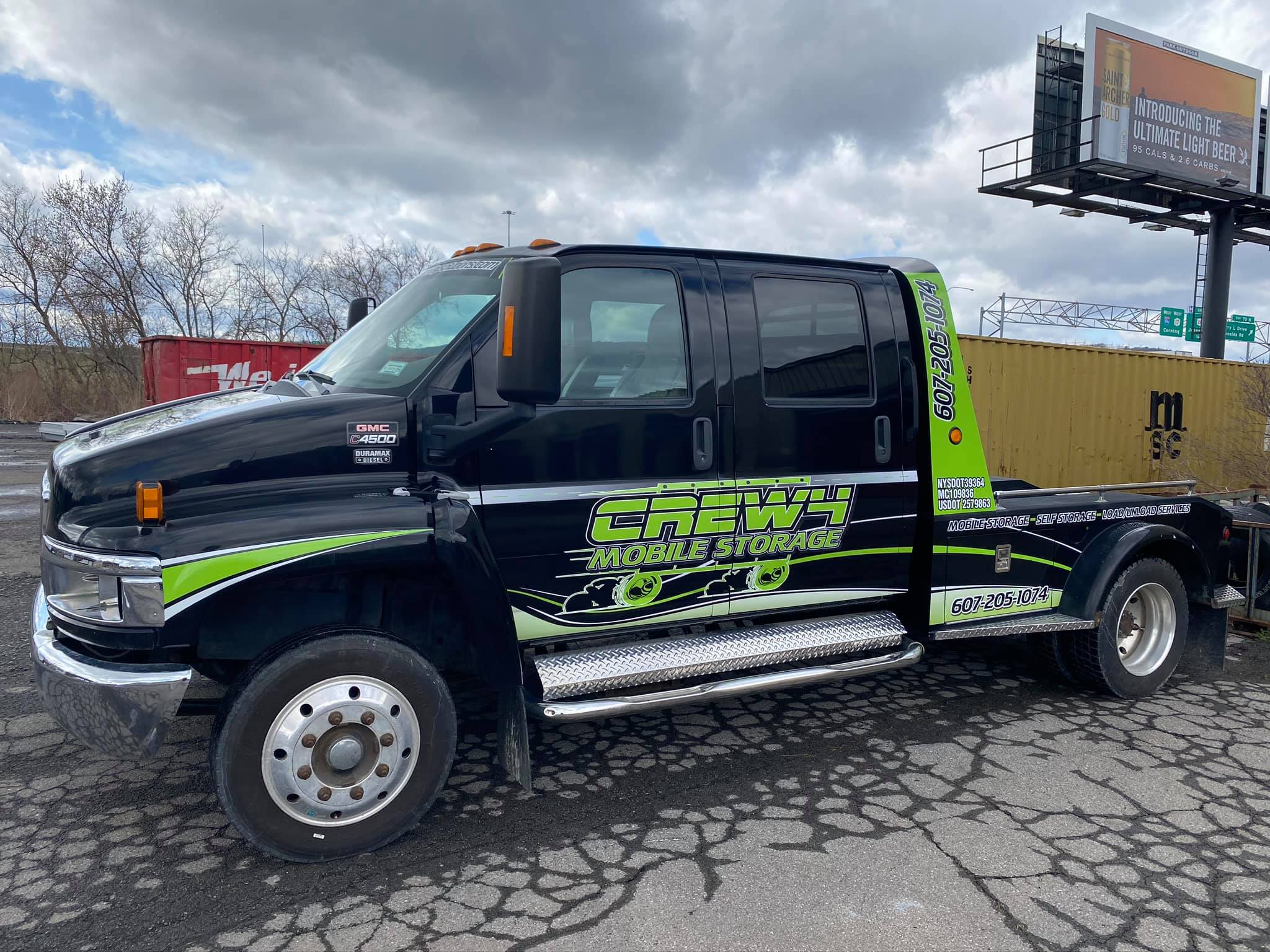 Storage When You Want It
Crew4 can deliver your storage unit any time of the year. Hot temperatures won't slow us down, and cold weather won't stop us either! We're always open.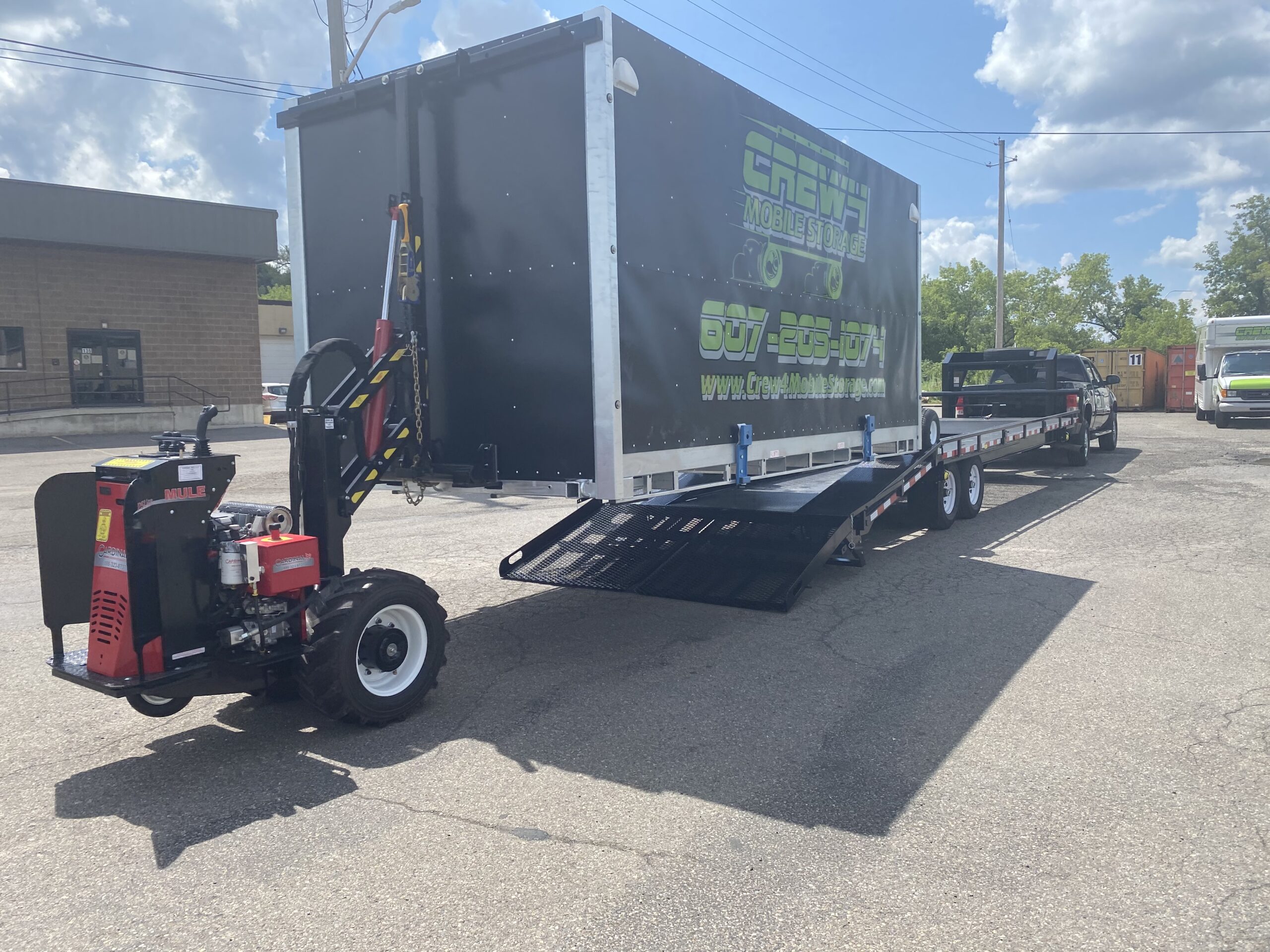 Storage How You Want It
Here's the best part about renting from Crew4 Mobile Storage: we have a delivery system like no other in the area. Using a precision, robotic-driven system, we will place your storage unit facing any direction, and fit it precisely where you want it – as close to within half an inch of your request.
Using a robotic delivery system ensures your storage unit will be placed properly and safely, allowing its content to remain level and secure.
ReadY to get moving?
Ready to get moving? Contact Us now to set up your mobile storage unit delivery!
Need help with moving? Contact Crew4 Moving.
Want to use something more reliable than boxes in your unit? Check out our Storage Crates!
Our Office
129 Brown St.
Johnson City, NY 13790
If you're ready to move your belongings into a Crew4 Mobile Storage unit and you live in the Binghamton, NY, or surrounding area, or if you have questions about what we offer, please contact us. We're ready to help!